Karthikeya Acharya - post doc
Design academic Karthikeya Acharya knows how important design is for business to operationalise as well as business need design. With this focus he wants to develop and further his research practice here at Department of Business Development and Technology.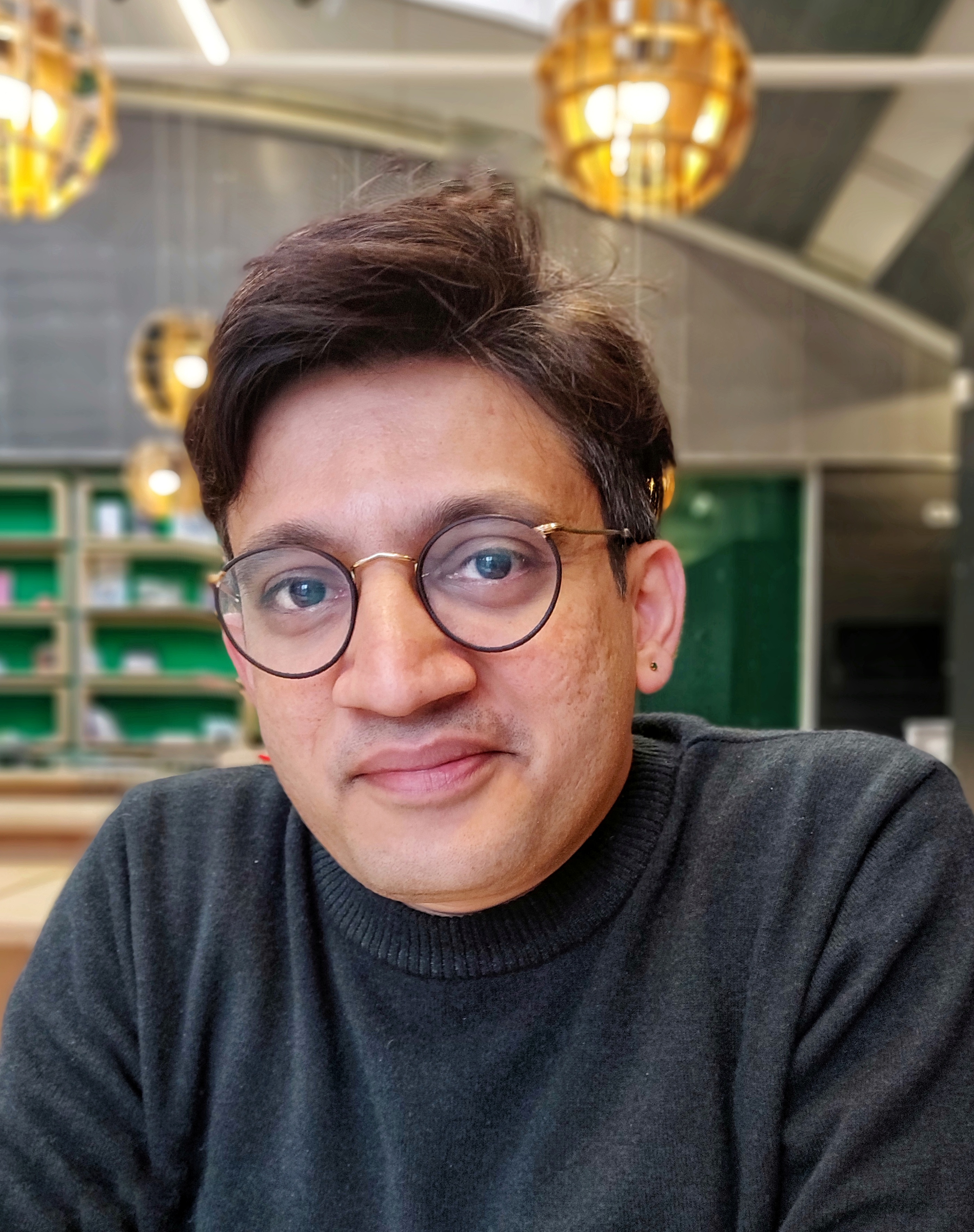 Why did you choose to work at Department of Business Development and Technology?
As a design academic, I know that business and technology development need human centered design, and design needs business and technology to operationalise, so I believe that my profile and the department are a good match.

Last year, I had the opportunity to collaborate with Associate Professor Mirko Presser on a project proposal, and I enjoyed working with the dynamic team. This made me more inquisitive about BTECH and the possibilities here. Having both academic and industry experience, I was looking for a place where I could implement specific ideas from my research and prior experience. I found the energy and infrastructure here at BTECH to be a fine fit.
What is your field of work, and what will you be working with here?
I specialise in the field of design research, and for my doctorate, I undertook energy research through collaborative design practice. So my plan here is first of all to develop and further my research practice through design collaborations.
Second of all, I see my research interest in relation to the ongoing energy transition on one side and digitalisation on the other. The question is how can we design better interactive products, services and experiences in this context that can make people reflect on their ability to act and change while at the same time mediate better relationships with others? By research through design, I ask whether we can use the energy transition to improve human relations? This is my ongoing focus.
Finally, I hope to contribute to teaching, research projects and the academic community at BTECH. I am especially excited about the context of the department, where you have students and faculty from all over, many of whom have industry experience, gathering to learn and exchange ideas. I hope to contribute and learn by design in this vibrant mix of a context.
What is your educational background?
I have a doctorate in Design from Aalto University in Helsinki and my Master's degree is in Interaction Design (HCI) from Domus Academy and IDI in Milan. I have a Bachelor's degree in Architecture from Manipal University in India. Throughout my studies, I have specialised in design but with varied flavours.
What have you worked with before?
I worked as a commercial architect designing residences and commercial complexes in India, After that, I worked as a design consultant and researcher for Nokia Design and Research Center. During my doctorate, I worked as a design researcher with the CTO and Business Development unit of Fortum, the Finnish state utility. Throughout my professional career, I have mixed academic research with industry experience. While initially this was by chance, at the later stages it was a deliberate choice to go to the other side and gather industry experience. I feel this has complimented my thinking and approach to design research and practice.
Can you tell us a little bit about yourself, your family and what you do in your spare time?
My wife is a Chinese design academic as well, and we met in Helsinki while pursuing our doctorates. We performed a wedding on the Indo China border for which we got an art grant from the Kone foundation. So I enjoy cultural twists as a wicked child of globalization. I like cooking and adding a dash of Indian homemade spices to fresh Nordic local produce, or serving Indian food in a Chinese way with Scandinavian cutlery. In my spare time, I try to make ad hoc home furniture using local wood. Pine is a great wood to work with, simple and light, while the birch has great texture. I try to learn and interpret something about local cultures by building small things at home.