Pernille Clausen
Pernille Clausen joined BTECH as a PhD student on 1 September after one year as a research assistant. In her project, she will focus on transformation processes in production companies.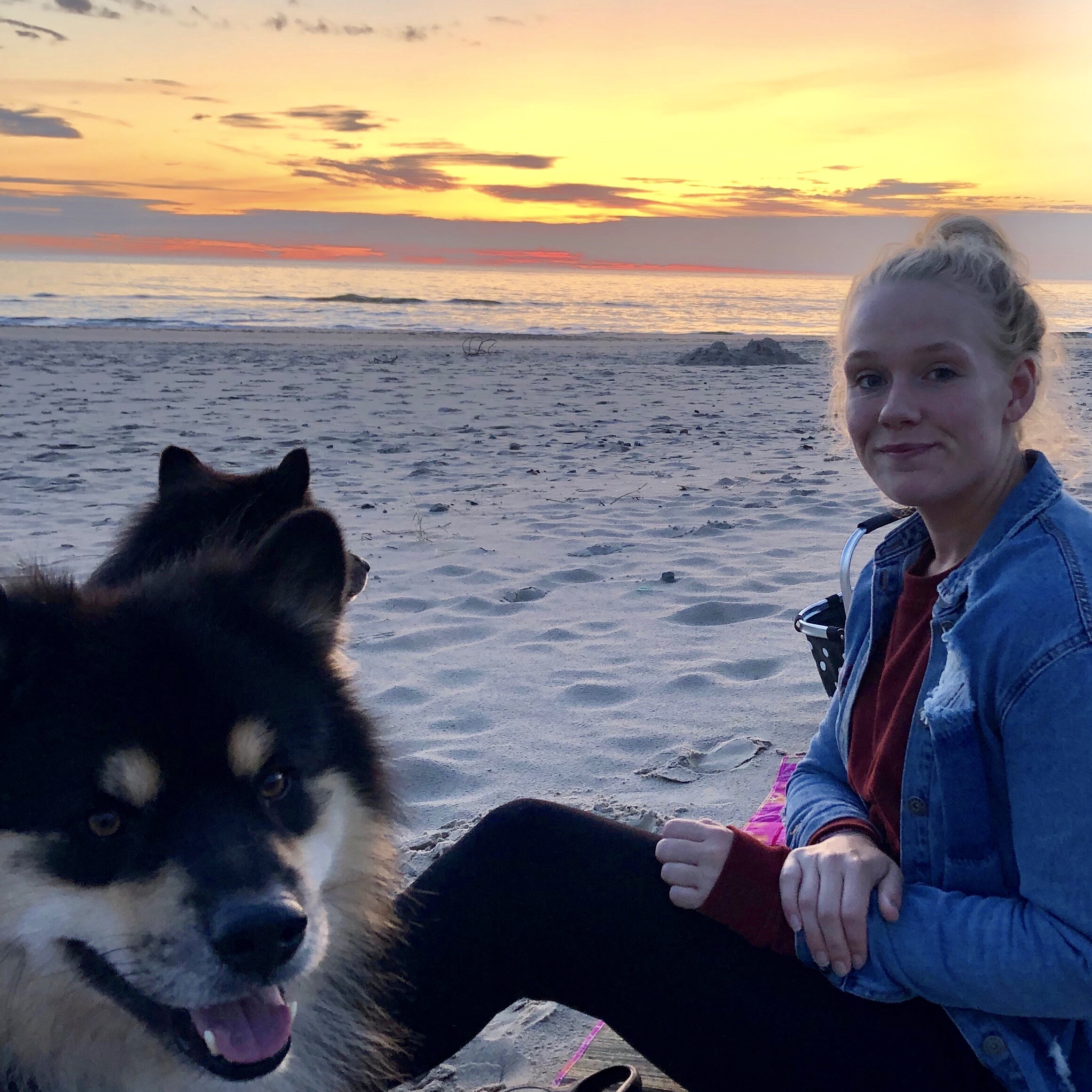 Why did you choose to work at the Department of Business Development and Technology?
I have been affiliated with BTECH since 2013 when I enrolled on the degree programme BDE (Business Development Engineering). Subsequently, I enrolled on the Master's degree programme TBBD (Technology Based Business Development) in 2016. It made sense to apply for a PhD at BTECH with regards to my area of interest, since this has always been strongly connected to many of the department's focus areas. I also think that BTECH has a unique and strong academic environment, which I am proud to be part of. At the moment, I can't imagine being affiliated with another department.
What is your area of expertise and what will you be doing here at the department?
My research field is digital transformation processes on shop floor level in manufacturing companies with a focus on optimising performance and continuous improvement. My PhD project is mainly practice based, which is why my study includes a number of manufacturing companies.
What is your educational background?
Bachelor's degree: BDE 2013-2016, Aarhus University, BTECH.
Master's degree: TBBD 2016-2018, Aarhus University, BTECH.
What have you worked with before?
My preference for digital transformation processes in production started on the first semester of my Master's degree programme. On each semester on the programme, I worked on projects that dealt with different digital transformation processes, and my interest in the field grew through this experience.
Upon graduating, I got a job as a research assistant at BTECH from 1 September 2018, and this job gave me the opportunity to explore and work with the possibilities within this vast field. As a research assistant, I primarily dealt with digital maturity and the digitisation of whiteboard meetings at shop floor level in production. Through the experience I gained in this job, my interest in the field grew, and that's why I decided to apply for a PhD.
Please tell us a bit about yourself, your family and your leisure activities.
I live in Ans (Silkeborg municipality) with my partner Martin and our two Finnish Lapphounds Teddy and Balou. Part of my spare time is spent on dog training and shows.
I am a very social person, so I spend a lot of time with friends and family. I play football twice a week, and I enjoy going for runs throughout the year to stay in shape. When you have a close relationship with good food, exercise is essential, and cooking is a high-profile activity at my home in Ans.