Portrait: Marco Rodrigues Dos Santos
"I think life starts at the end of my comfort zone", says Marco as an explanation for why he has traveled a lot and has chosen to live his life far away from his family in Portugal.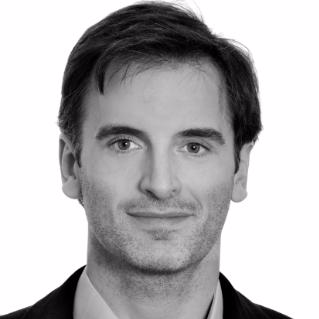 What is your area of expertise and what will you be doing here?
At BTECH, I will work with education and research in the field of quality and operations management in industry and healthcare. I deal mainly with subjects such as Six Sigma, Lean production, ISO standards, TQM, value-based healthcare, etc.
Why did you choose to work at the Department of Business Development and Technology?
I am very glad to join the BTECH team. Aarhus University has a good position in international rankings and it seems that BTECH is expanding, which creates possibilities for fruitful and successful collaboration among colleagues and with organization outside the university.
What is your educational background and what have you done before?
I started by taking a master's in mechanical engineer and then another one in management of production. After a few years' work experience, I started a PhD education at Chalmers University of Technology in Sweden, which I completed in 2013 with a thesis "Variation in Healthcare Processes: Implications for Quality of Care". Besides a postdoc period at Uppsala University I have also worked previously in a consultancy company, a hospital and a printing company. I have worked with production planning, logistics and ISO certification in the companies beforementioned.
Please tell us a bit about yourself, your family and your leisure activities
I am originally from Portugal but in the last fifteen years I was living in Sweden. It is always difficult to leave friends behind but I think life starts at the end of my comfort zone. During the next times, I will try to learn some Danish and get to know new people. I travel twice a year to Portugal to visit my parents, who live there. I liked dogs very much but for the time being I will refrain from having one. I used to have a German shepherd. She was fantastic. I am into sports and I like playing badminton, floorball, going to the gym and so on.