Portrait of teacher Marcus Sommerbirk
Marcus Sommerbirk is our new teacher in Physics and Applied Mathematics on the BDE degree programme. He will also be supervising various projects.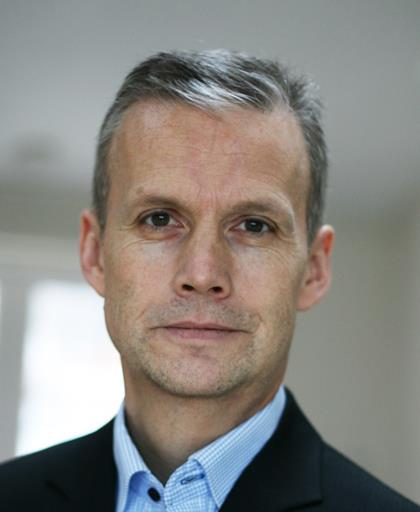 Why did you choose to work at the Department of Business Development and Technology?
Because I think the BDE degree programme in Herning, where I'll be teaching, is a really exciting degree programme, which dovetails particularly well with my educational background and practical experience. I believe that a degree programme which offers technical and commercial insight as well as experience with entrepreneurship and project management is precisely what's needed to prepare our young students for tomorrow's dynamic companies. And I'd like to contribute to that.
What is your area of expertise and what will you be doing here?
Initially, I'll be teaching Physics and Applied Mathematics as well as supervising various projects. Later on, I hope to be able to contribute to additional academic teaching and to the continued development of the BDE degree programme.
What is your educational background?
I have an MBA in International Business and Marketing from CASS in London, I'm a mechanical engineer from the engineering academy in Lyngby (now a part of DTU), and I'm currently completing my Master's degree in mathematics at Aalborg University.
What have you done before?
I have taught upper secondary school in Silkeborg and Ringkøbing for the past seven years. Prior to that, I've had such diverse challenges as: Development engineer and sales trainer at Radiometer Medical, project manager at Novo Nordisk, internal consultant at LEGO System, marketing manager at GPV and manager at Højmark Rejser.
Please tell us a bit about yourself, your family and your leisure activities.
I'm married and live in Silkeborg. I have twin daughters aged 15, who live with their mother. Currently, my spare time is mostly spent on my thesis at the Master's degree programme in mathematics. But otherwise I'm interested in current affairs, politics and enjoy running a few times a week.